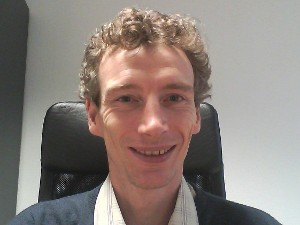 Dave Neary
dave@neary-consulting.com / dneary@gnome.org
Web: http://www.neary-consulting.com
Blog: http://blogs.gnome.org/bolsh
29 rue des Lilas
69630 Lyon, France
Tel: +33 950 715 562
Cell: +33 677 019 213
Skills
Community development, event organisation
Excellent communication skills - trainer, writer and presenter
Community and product strategy - experienced consultant
Product management, release management
Non-profit Affiliations
Selected experience
I provide consultancy, training and development services around community management of free software projects.
Sample projects:
Development of MeeGo Community Dashboard, March 2011-September 2011: Collection of data from community resources, development of Pentaho-based reports, extraction of actionable information.
maemo.org docmaster, May 2008-Dec 2010: Community relations around documentation, licensing and community process issues. Assisted in co-ordination of Maemo Summit, 2008, 2009. Organised Maemo Community Council elections, 2008 – present. Managed rebranding of maemo.org, 2008.
Community strategy work: Analysis of infrastructure and barriers to entry for an "Open Core" software vendor, and proposed an action plan for increasing participation in the project by 3rd party developers.
GNOME Census: Researched and wrote a detailed report on corporate contributions to the GNOME project, and presented it at GUADEC 2010.
Training program development and delivery:

GNOME Developer training (PDF link): Organised and sold professional training covering GNOME platform, developer tools and community dynamics for GUADEC 2010 Community Software Development (PDF link): Organised and sold professional training covering GNOME platform, developer tools and community dynamics for GUADEC 2010
Community Software Development (PDF link): Training course designed to help professional software developers work effectively with community-developed software
How to use Git to look good - a seminar on creating patches that are easy to review in Git (slides)
Linux developer tools - a presentation aimed at MeeGo developers, delivered at the MeeGo Conference 2010 in Dublin
And more...

Author/writer. Selected publications:
Oct 2006 – Nov 2007: OpenWengo Community manager
OpenWengo (now QuteCom) was a free software project building a communication over IP application, including IM, video and voice chat, based on SIP.
Initial outward-facing role: Community marketing, improvement of community infrastructure and process, event organisation, improving software distribution.
Appointed product manager and given responsibility for business development in July 2007, managing a team of between 4 and 6 engineers while teleworking.
Organised FOSTEL, conference of ~100 Open Source telecoms developers, and the OpenWengo Developers Summit (~20 developers and contributors)
2004 – present: GNOME
2004-2007: GNOME Foundation board of directors
Served three terms on the GNOME Foundation board of directors, including one term as chairman and one as treasurer. Selected achievements include:
Researching and negotiating a deal to put in place a GNOME merchandising store
Initiated and wrote the first Foundation Annual Report
Recruited four new members to GNOME Foundation Advisory Board
Coordinated and participated in a team to recruit an Executive Director, and recruited several candidates (including Stormy Peters)
2004-now: Ordinary member
Member of Executive Director hiring committee, 2011
Participated in the organisation of GUADEC since 2004. Conference chair, 2005-06
Coordinated GNOME Mobile initiative, 2006-08
Active participant in GNOME marketing team
1999 – 2005: GIMP
2006: Libre Graphics Meeting organiser
Co-ordinated all aspects of the initial Libre Graphics Meeting, including venue, presentations, coordinating project attendance, sponsorship, and ensuring continuity for following years
2003 – 2004: Release Manager
During the GIMP 1.3 release cycle, volunteered for the role of release manager – responsible for maintenance of roadmap, tracking in-progress features and critical bugs, resolving licensing issues, and ensuring timely release of GIMP 2.0. Remained in the role until Summer 2004.
1999 – 2005: Developer
First significant free software contribution. Maintained a number of plug-ins and developed several tools during the GIMP 1.3 release cycle.
Other professional experience
Project manager, software engineer: Cegelec
Jan 2005 – Oct 2006
Maintenance, development and deployment of air quality surveillance system.
Project manager: Phenix Engineering
Dec 2002 – Dec 2004
Development and deployment of a web-deployed front-end to an Electronic Document Management and workflow system, with a team of four developers
Senior developer: Palamon Technologies
Mar 2001 — Dec 2001
Primary developer of a proprietary custom object-oriented CMS written in Java
Software engineer: Informix
Sept 1999 — Feb 2001
Porting, maintenance, QA and packaging of database and developer tools for various second tier Unix platforms, including Red Hat Linux
Education
Masters in Electronic Engineering – Dublin City University
1996 – 1999
Research masters in image analysis and compression. First contact with Linux and software development.
Thesis: "Fractal Methods in Image Analysis and Compression"
B.Sc. In Mathematics – NUI Galway
1992 – 1996
More references available on LinkedIn